Dr. Arthur T. (Skip) Silvers is originally from Swarthmore, Pennsylvania, near Philadelphia. While still in high school, he took his first computer programming course at Swarthmore College in 1967. Since then he has embraced computer technology whenever possible.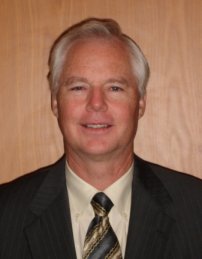 He received his Bachelor of Arts's degree from Princeton University in 1973 where he studied Aeronautical Engineering and Biology. His Doctor of Dental Medicine (DMD) degree was earned at the University of Pennsylvania in 1977. Dr. Silvers has been practicing in Danville since 1980. In 1985, Dr. Silvers returned to school for two years to be trained by Dr. Waldemar Brehm of San Diego in orthodontics. In 2002, Dr. Silvers became the first dentist in Danville to be certified in the use of Invisalign (TM) braces, the new invisible way for adults to straighten and whiten their teeth.
In 2001 he completed the transition of his office into the first all digital office in the Southside of Virginia. This includes advanced digital x-rays, digital imaging and all digital patient records. He is a frequent contributor to online dental forums, lectures on the applications of computer technology in dentistry and has helped many other dentists across the country make the transition from paper based record keeping to the all digital "chartless" office. He serves on the advisory committee to the Virginia Dental Association on Information Technology.
Not one to stay out of school for long, in 2003 Dr. Silvers went back for training in the CAD-CAM technology for fabricating one-visit all porcelain restorations. He is certified in the use of soft tissue lasers for dentistry. In the summer of 2005 he was awarded Fellowship status in the Academy of General Dentistry at the national convention in Washington D.C. This award is given only to those few dentists who have attained a high level of post-graduate education and have proved exceptional competency in all aspects of dentistry by passing a national exam.
Dr. Silvers is a member of the following professional organizations:
*** American Dental Association
***Academy of General Dentistry - Fellow of the AGD
***Virginia Dental Association - Information Technology Committee
***Academy of Computerized Dentistry
Some of his interests outside of the office are Mt. biking, carpentry, computers, and wakeboarding. In the winter months he "works" weekends as a snowboard instructor at Wintergreen. He and his wife have two sons and 3 grandchildren.